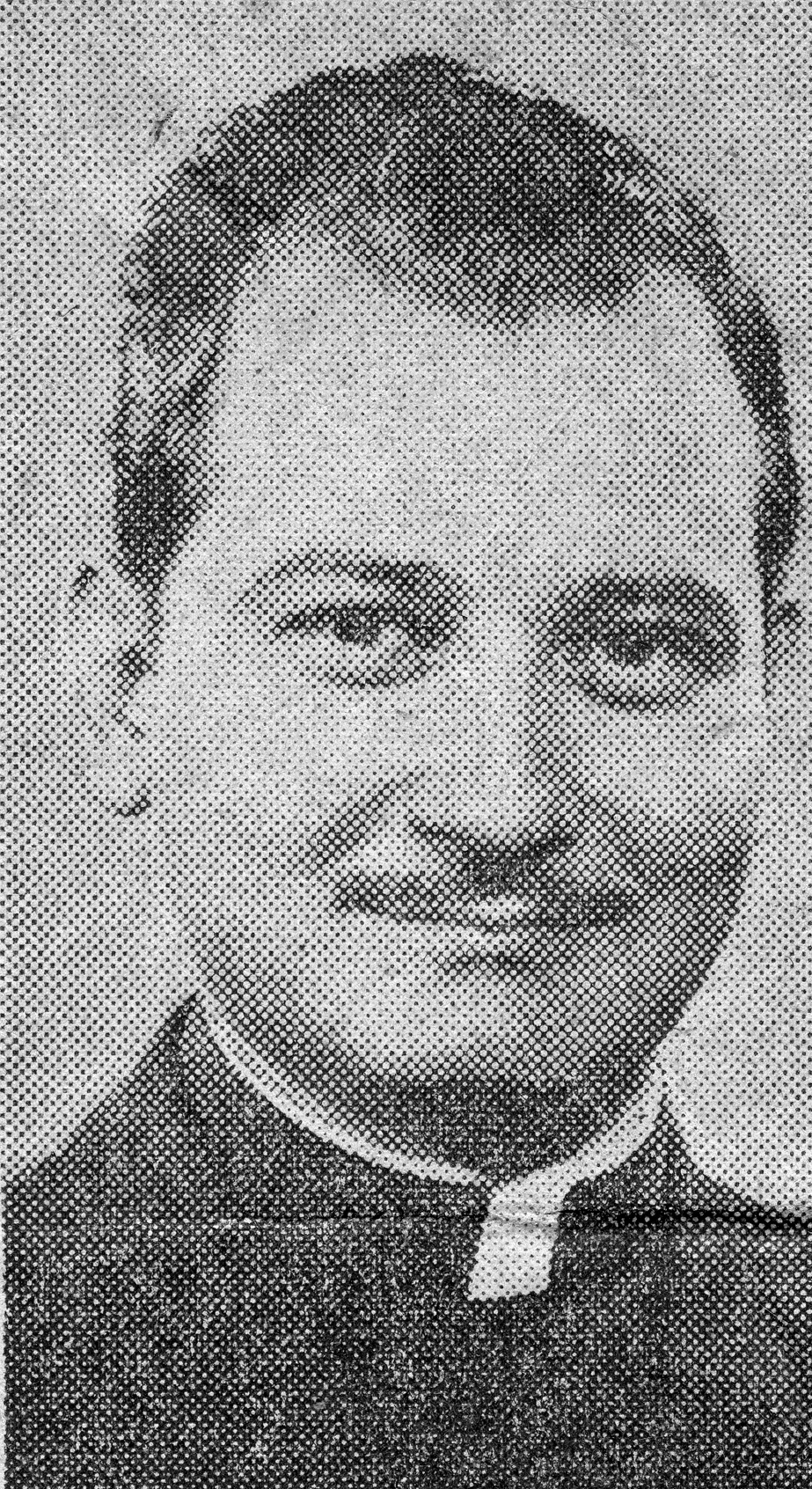 Above: Father Nicolaos Spirakis
The Greek community has resided in Western North Carolina for over a century. The first known Greek to enter the mountains of Asheville was a man named Demosthenes Psychoyios, who also was known as 'Barbathimo'. He arrived in Asheville in 1900, and opened the first Greek restaurant in Asheville. Following him was the Stravroula family, which moved here for the clean air to help with tuberculosis. When relatives came to visit, they fell in love with the mountains because they resembled the mountains in Greece. Subsequently, many Greek families moved to Asheville and opened more businesses, such as the Olympia Candy Kitchen and the Pack Square Candy Kitchen.
In 1922, the Greek families in Asheville banded together to form a religious community which was named, 'Holy Trinity'. Initially there was no Greek church for these Asheville families to attend. The First Baptist Church and the Trinity Episcopal Church were generous in lending rooms to the Greek families to hold their own service whenever a traveling Priest was in town. When there was no Priest in town, the women of the Parish would assemble and perform Paraklesis, hymns and prayers dedicated to a specific saint.
In the 1930s, the Greek families in Asheville rented the upstairs floors of the 'Moskins' building, to hold services and Greek school. During this time, a Priest from Gastonia would visit once a month and perform the Liturgy. The Priest also helped construct a proper church in the rooms and a proper school.
During World War II, the overwhelming violence in Europe and the German and Italian occupations in Greece led to an increase in the Greek population in Asheville. The Displaced Persons Act was the most significant contributor to the increase in Greek population, as it allowed Greeks to come to America during World War II. Due to the increase in size, a proper church was in required. In 1958, the new Church was completed and they held their first marriage and baptism. The first marriage was for Andrew Bakis and Nicki Frangakis, and the first baptism was for John George Zourzoukis.
In 1959, Holy Trinity got their first full time Priest, Father Nicolaos Spirakis. Under his guidance, the church flourished and grew. In 1960 they built a Community Center, which housed Sunday School and Greek School.
Holy Trinity is the only Greek Orthodox Church in Western North Carolina, and has been growing for 86 years, and continues to grow as people from Hendersonville, Flat Rock, Morganton, Burnsville, Candler, and Black Mountain all come to the Church.
Pictures provided by the Sigman Family, and the Zourzouki Family