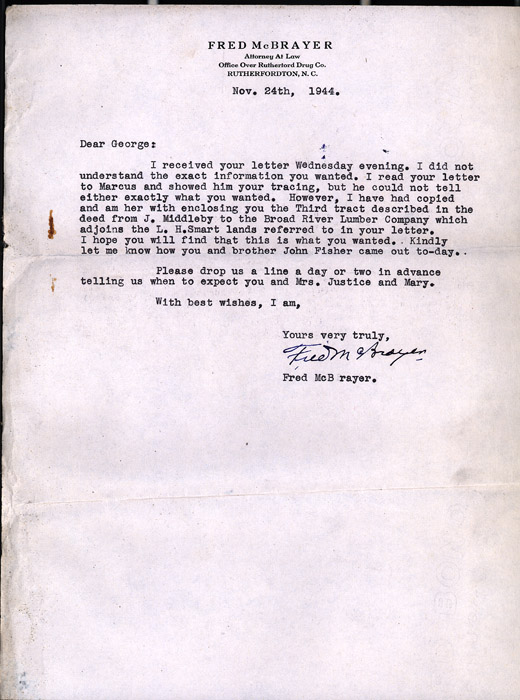 FRED McBRAYER
Attorney At Law
Office Over Rutherford Drug Co.
RUTHERFORDTON, N.C.
Nov. 24th, 1944.
Dear George:
I received your letter Wednesday evening. I did not understand the exact information you wanted. I read your letter to Marcus and showed him your tracing, but he could not tell either exactly what you wanted. However, I have had copied and am her with enclosing you the Third tract described in the deed from J. Middleby to the Broad River Lumber Company which adjoins the L. H. Smart lands referred to in your letter. I hope you will find that this is what you wanted. Kindly let me know how you and brother John Fisher came out to-day.
Please drop us a line a day or two in advance telling us when to expect you and Mrs. Justice and Mary.
With best wishes, I am,
Yours very truly,
Fred McBrayer [Signed]
Fred McBrayer.